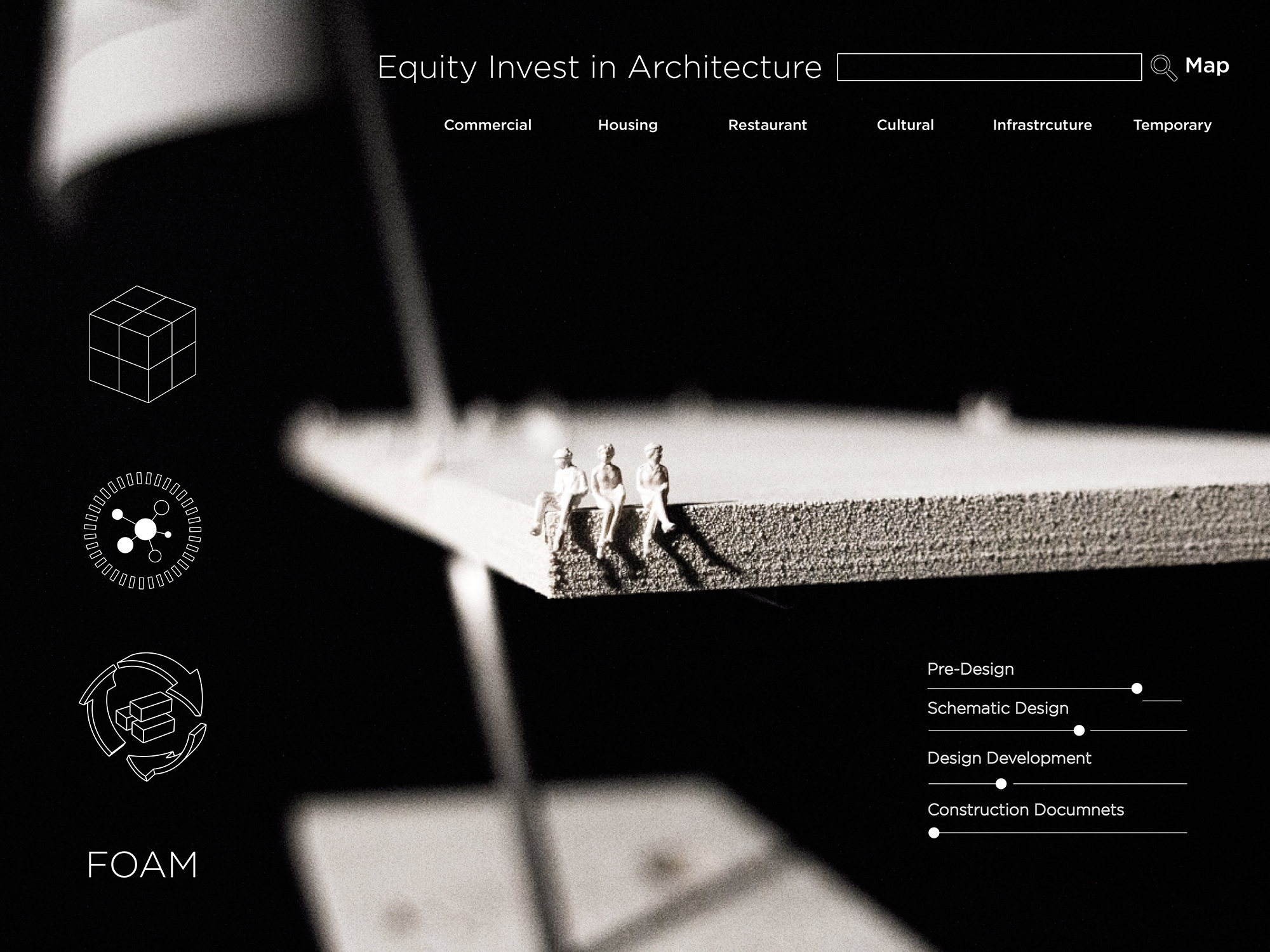 FOAM DAO was invited by the Storefront for Art and Architecture to participate in Sharing Models: Manhattanisms an exhibition of 30 models by 30 international architects that represent various ways of reading, understanding, and analyzing the collective assets of urban life.
The show proposes 30 visions for the city by 30 international architects. Taking the form of 30 models, each a section of Manhattan, they establish analytical, conceptual, and physical frameworks for inhabiting and constructing urban space.
How will the sharing movement of today affect the way we inhabit and build the cities of tomorrow?
Our model, Interfacing Absorption, begins with the negative space of the city.
In the negative space, there are small scale projects of urban development that the public can invest in and the architect can envision. This is a process that will develop over time, through which privatized space can become privately owned by the public, and a new collaborative process will emerge where the lines between developer, architect, and end user are more blurred than they have been historically, into a mesh of non-hierarchal users.
Over time, a decentralized redefinition of ownership in the city absorbs buildings, with the architect orchestrating economic thresholds of projects funded by the end user. Through the FOAM interface, the city is absorbed by foam space. Each layer represents the passing of time during which our interface has absorbed more of the city. The architectural expression of FOAM manifests an appreciation of value in material and spatial markets of exchange.
Credits: "Interfacing Absorption" by FOAM DAO and NAVEL. Design team: Ryan John King, Ekaterina Zavyalova, Jonas Wendelin. Produced for Sharing Models: Manhattanisms, Storefront for Art and Architecture, New York July-September 2016